F8
Solar 4G Security Camera Outdoor, 2K,Color Night Vision, PIR Motion Detection, IP66
About this item
【Outdoor 4G LTE Wireless Security Camera】: Solar and battery powered, PIR motion detection, IP66 waterproof, 2K IR night vision, 2-way audio, with solar panel and installation extension cable, not include micro SD memory card and micro SIM card

【K&F CONCEPT 4G Camera Waterproof】Wireless solar security camera, only works with mobile cellular 4G network, TD-LTE, TD-LTE / LTE FDD TD-LTE / LTE-FDD standard, and micro SIM card slot. Waterproof rating IP66. A suitable solution for outdoor surveillance. WiFi connection is not required and supported.

【Uninterrupted work and fixed monitoring range】 Solar security camera with solar panels, built-in high-capacity battery to provide the uninterrupted power supply. No need to take down the camera from the roof to charge. 4X digital zoom viewing effect, the dome camera with a rotation function.No need to adjust the monitoring area before installation, you can adjust the angle according to demand on the APP; App: Ubox APP

【2K Full HD and Spotlight Color Night Vision】 Solar-powered wireless security camera outdoor with a 3.6mm lens provides 2KP HD images and video. The built-in spotlight flashes bright light to switch to night vision mode, helping to view actual color night vision in real-time and see through up to 98 feet of darkness even in shallow light conditions.

【 PIR Human Detection and Instant Alert/Optional storage and data encryption protection】 PIR sensors and AI human detection alarms are used to detect the human body more accurately and reduce false alarms caused by light or insects. Supports instant alerts and recording. You can immediately see what is happening from your phone. LTE solar battery-powered outdoor security camera can be used for cloud storage or MicroSD card (up to 128G, K&F64G micro SD card is recommended) providing you with flexible data storage options. You can freely play a video anywhere, anytime via the cloud (additional subscription fee applies/free 7-day trial available). Mobile apps can be downloaded from Apple App Store/Google Play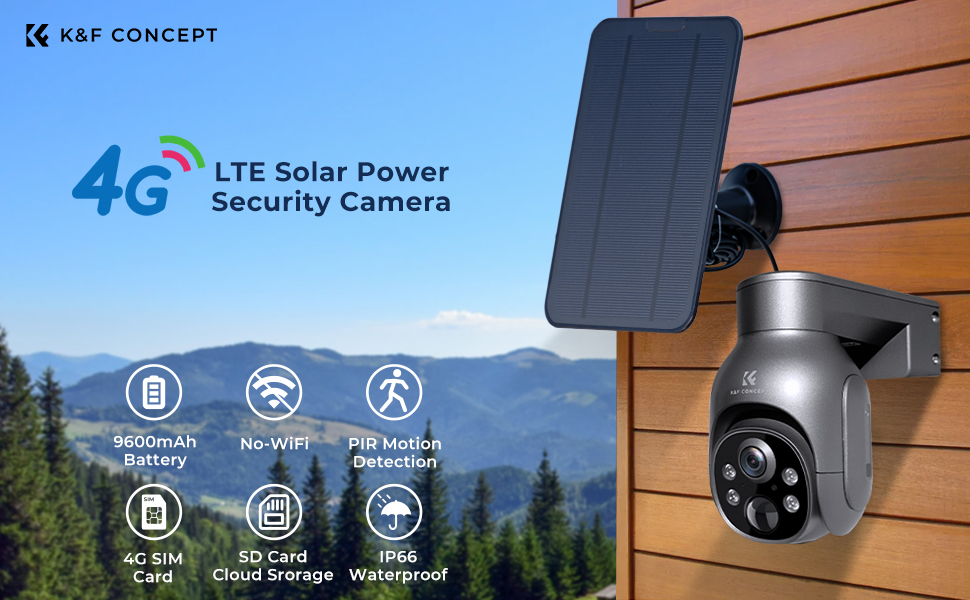 Why choose K&F Concept 4G LTE Security Camera?
There is no need for wifi or connecting wires, and it can be installed anywhere freely
1. Free 4G sim card and support more operators: Insert the complimentary sim card with 50M free data, super fast connection to the APP (APP: UBOX), which allows you to remotely view surveillance footage anywhere, anytime, and with other sim cards, and supports Verizon, T-Mobile and AT&T's 4G networks.
2. More installation options: better installation adaptability than other 4G cameras, more installation methods, can be installed from the back, can be installed from the top, separated design of solar panels can be installed to a more sunny location, to ensure that 365 days a year without worrying about power supply problems, no need to spend time maintenance.
3. PIR triggers message push and sound alarm: Advanced artificial intelligence technology, high-precision PIR sensor with AI algorithm, to ensure that there is an event can be timely message sent to your mobile phone, so that you will not miss every event, you can also customize the PIR trigger conditions according to the need, customize the setting of sound alarm, all-round protection of your property safety.
4. 2K resolution and full color night vision: 2K resolution, not only higher than 1080P definition, visual experience is better, night full color night vision effect, than black and white night vision to see more clearly, more easy to identify, plus 4 times digital zoom, not miss every picture details.
5. Two-way audio and sharing: You can talk to visitors and family members in front of the camera through the APP. You may ignore the alarm notification, but if you share the camera with your family, you can jointly protect your property.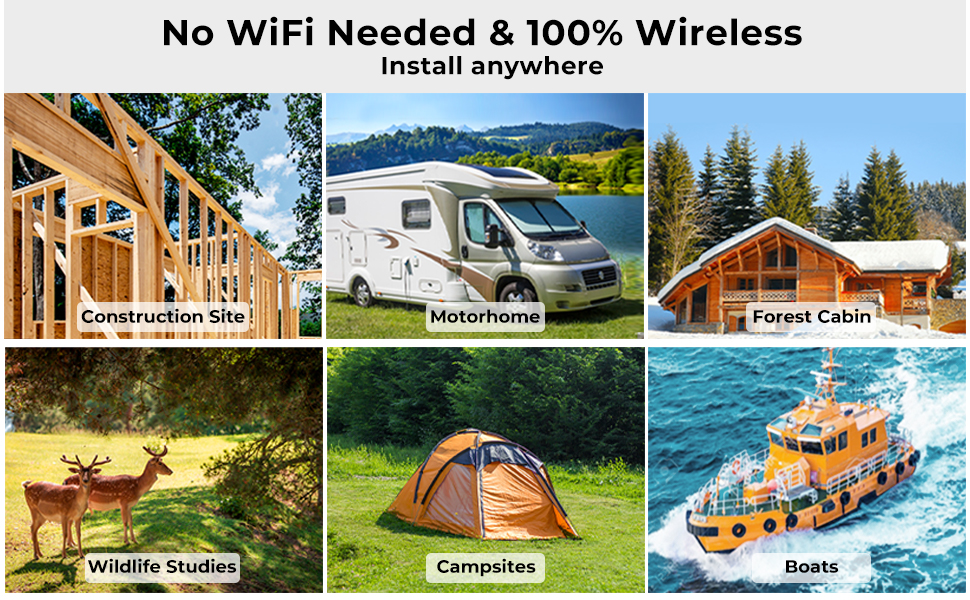 Focus on what you want to focus on
No matter where you are, you can pick up your phone at any time to view the scene you care about, whether it is home, construction site, farm, ranch, warehouse, when there is a moving event in front of the camera, your phone will also receive a timely message to check the reminder.
Record the highlights
When you want to RV travel, camp, hunt, and watch animals, 4G cameras can help you record wonderful and precious footage.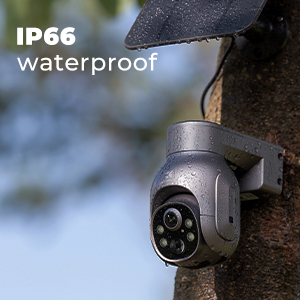 Have weather
The k&f outdoor security camera is IP66-rated weatherproof, which prevents water from seeping into the camera and can withstand temperatures ranging from -20°C to 60°C to withstand severe weather such as wind, rain and snow.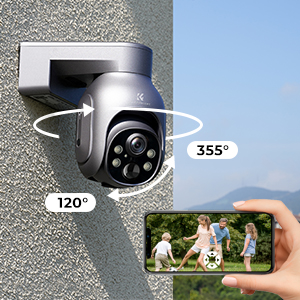 A wider range of surveillance
Easily control the PTZ camera to rotate 355° horizontally and 120° vertically to view all corners.
4x digital zoom, manually zoom in to see more detail (non-optical zoom).
Full color night vision
Equipped with 4 white LED lights and 4 infrared lights, it provides black and white night vision and color night vision up to 10 meters, making the picture clearer.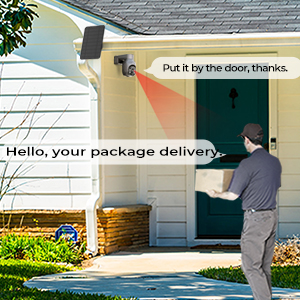 PIR detection and two-way dialogue
Equipped with advanced PIR sensors, it can accurately capture human movements and timely push messages. Built-in enhanced microphones and speakers allow you to communicate easily with visitors even when outdoors.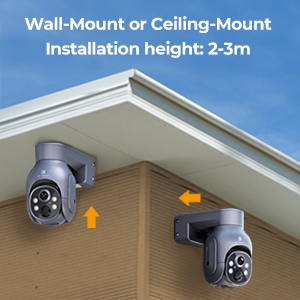 Multiple installation methods
It is more adaptable than other 4G cameras, and can be mounted from the back or from the top.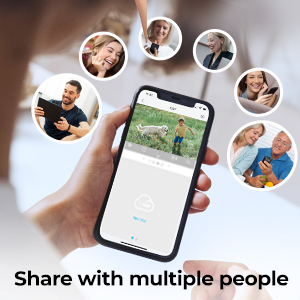 The remote share
Access your 4G outdoor camera anytime and anywhere, and you can share it with your family members who have installed UBOX APP. There is no limit to the number of people who can share it, and a maximum of 4 people can watch it at the same time.

SD card + cloud storage
You are free to choose local storage or cloud storage. Local storage supports 4-128GB SD cards (not included) and requires FAT32 format with Class 10 read/write speed. If you open cloud storage, you can enjoy free benefits for 30 days. The encrypted cloud storage service can ensure the security of your motion trigger records.
Motion Detection
Night Vision
Storage
Video Resolution
Power Supply

like
More by K&F CONCEPT Product