Nano Series,1/2 Filter 28 Multi-Layer
---
Added Filter

Same size

Added Lens Cap

Same size

Anti-reflection

Yes

Density

density:1/2

Filter Diameter

37/40.5/43/46/49/52/55/58/62/67/72/77/82mm

Frame Thickness

3.3mm

Grade

Japanese AGC glass

High Definition

Yes

Nano Coating

28-layers

Scratch-Resistant

Yes

Support Rod (no vignetting)

14mm/ included

Transmission

0.79

Waterproof

Yes
---
About this item
1.1/2 black soft filter can soften the wrinkles, spots, pores, etc. of the human skin, and the more delicate, plump, beautiful and hazy movie effects can be better realized. In order to ensure the ultra-high-definition image quality, the double-throwing grinding process is used to ensure Able to achieve high definition within 550mm focal length;

2. Top optical glass, the front and back of the lens adopt double-sided multilayer antireflection coating, which can effectively reduce the surface reflection of the filter and avoid problems such as ghosting. The 1/2 black soft standard transmission rate is 79%;

3. After the glass is optically polished, a high-tech film is plated on the surface. "Moldproof", "Waterproof", "Anti-scratch" and "Anti-greasy". While having the characteristics of hard scratching, it will not have any impact on the image quality, even if it is contaminated with water droplets or oil, it can be easily removed;

4. On the raw material of the optical glass, precision grinding and double-sided polishing ensure the stability of the molecular structure, and will not affect the sharpness on the telephoto lens, ensuring high-definition imaging;

5. The surface of the mirror frame is designed with a CNC trapezoidal pattern to ensure that consumers increase friction in a large area when rotating, and install/remove the lens and other accessories anytime and anywhere;

6. The frame is made of aviation-grade aluminum, and the thickness of the frame is only 3.3mm. The design of the thin frame ensures that consumers and the wide-angle end and the telephoto end will not appear vignetting.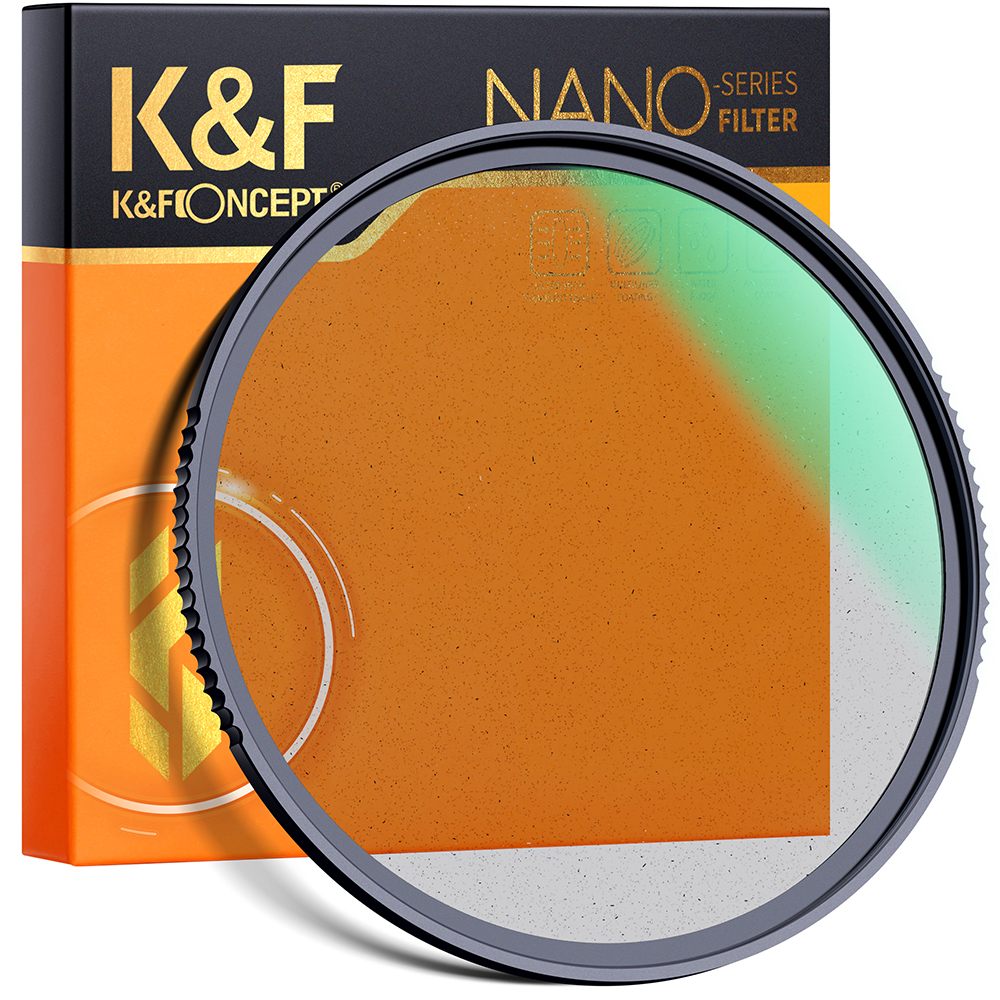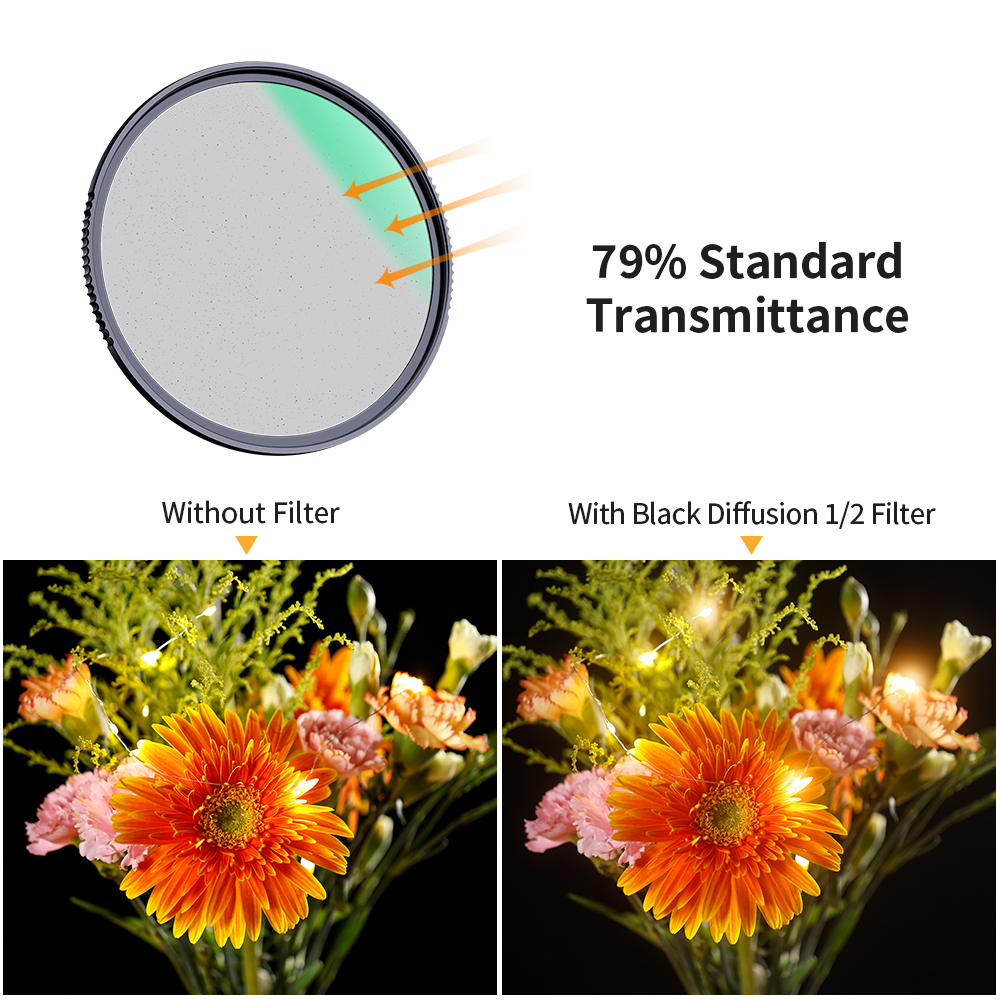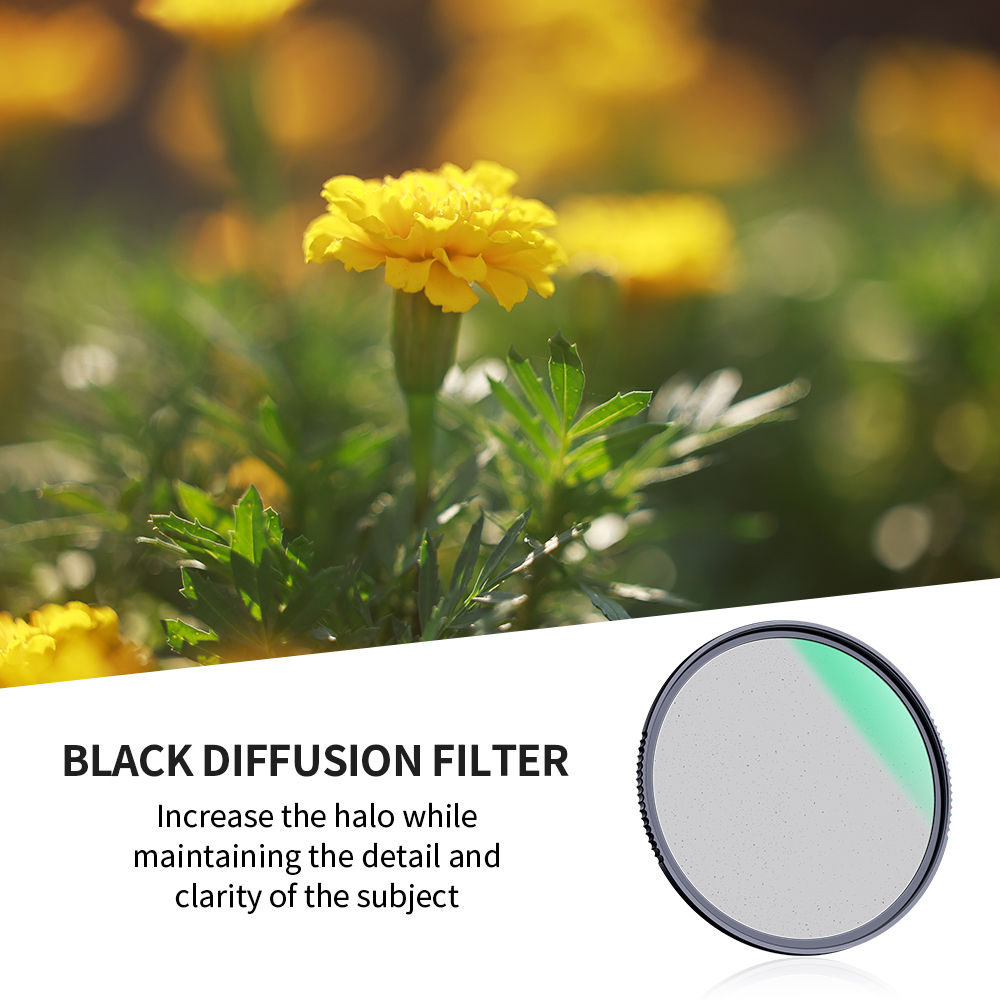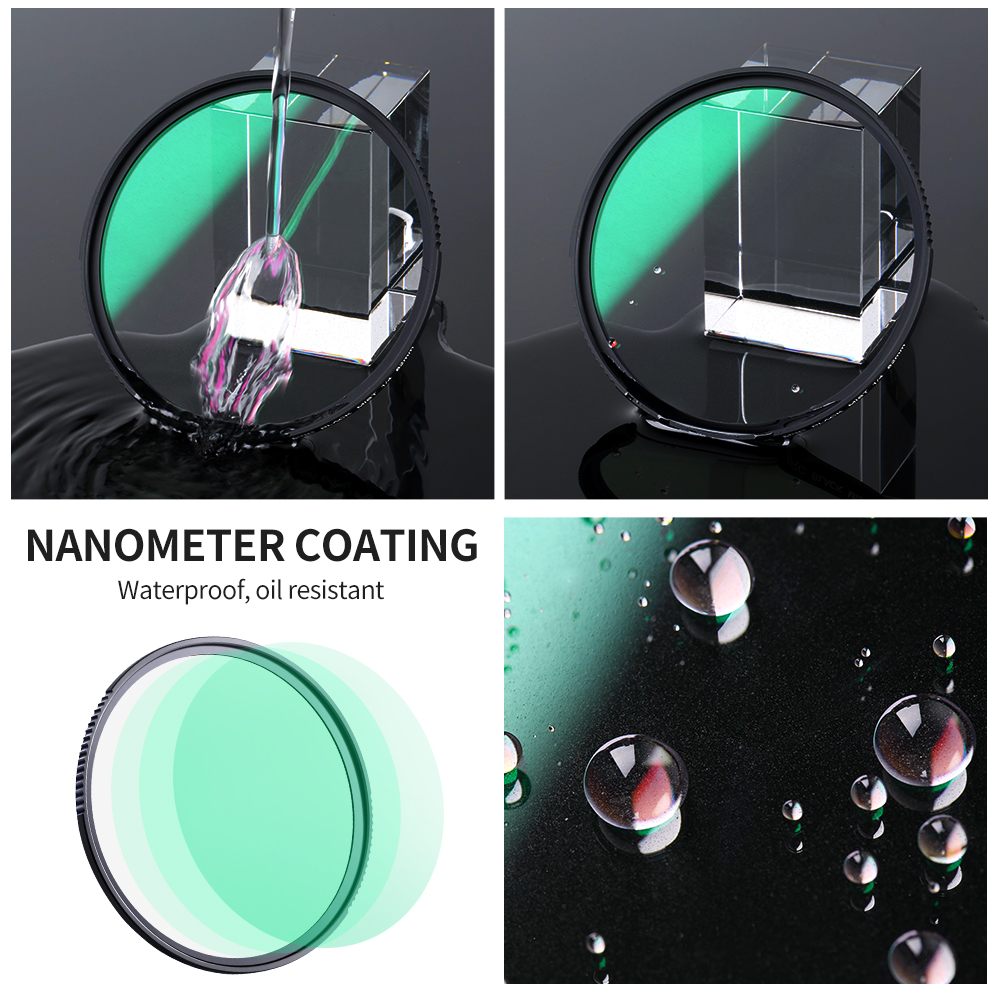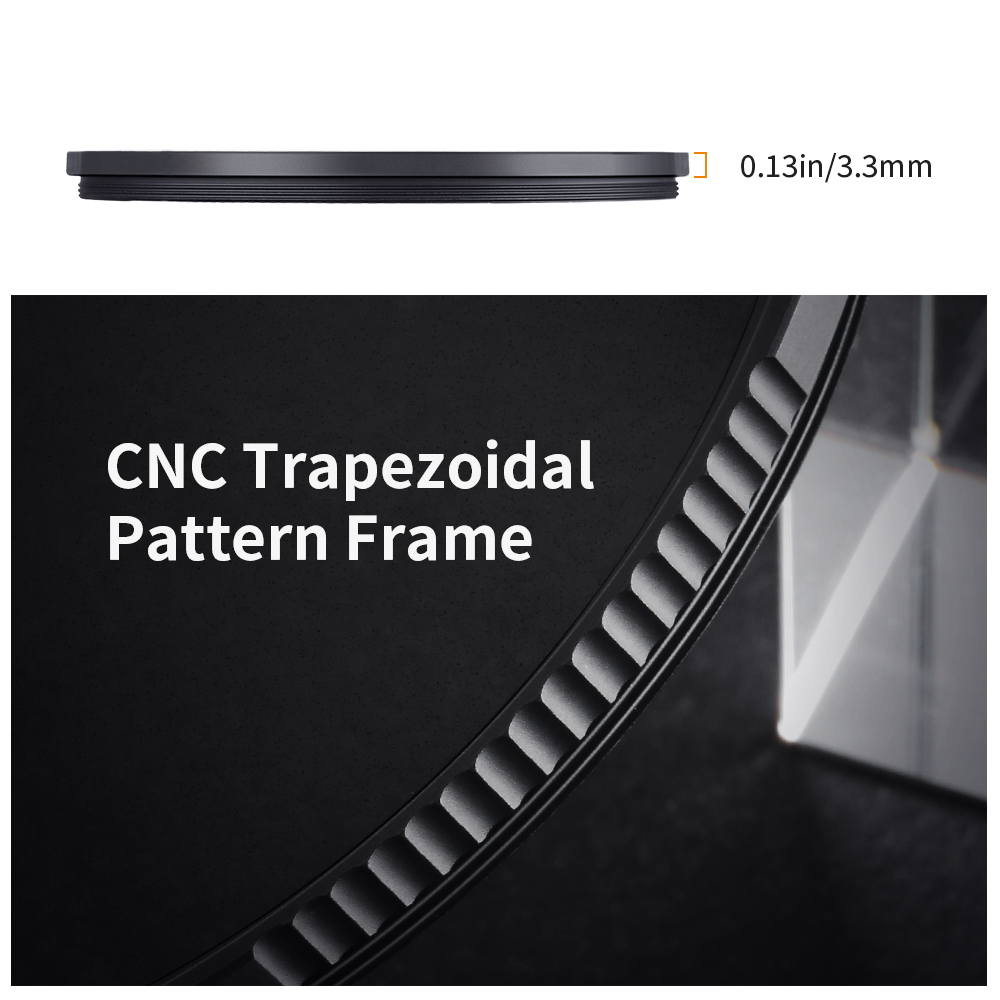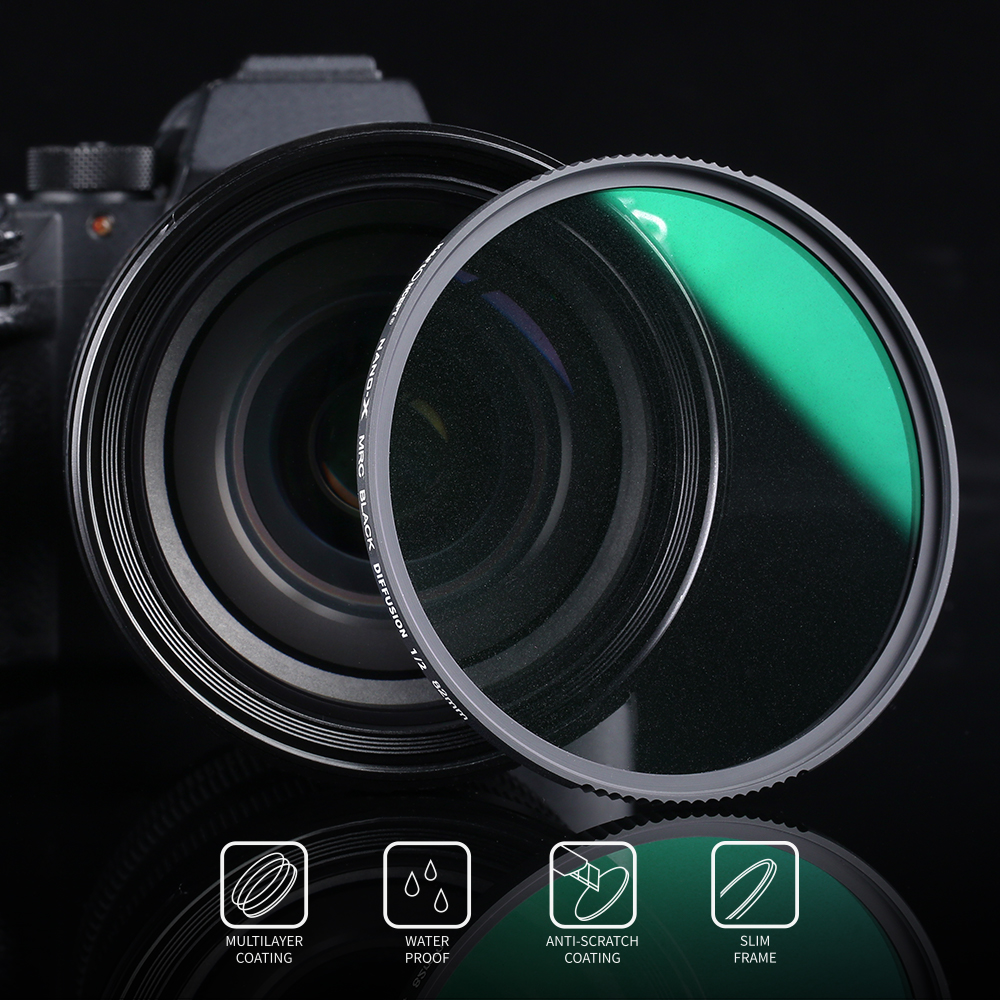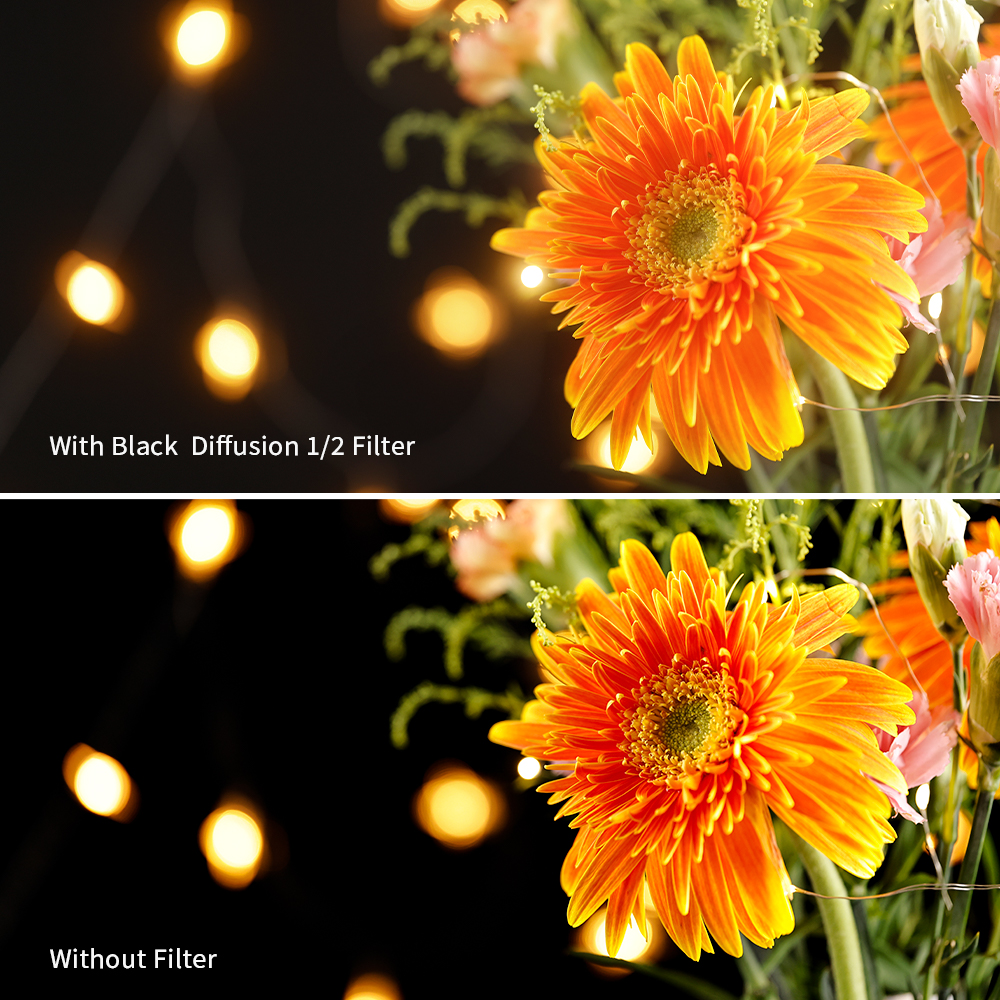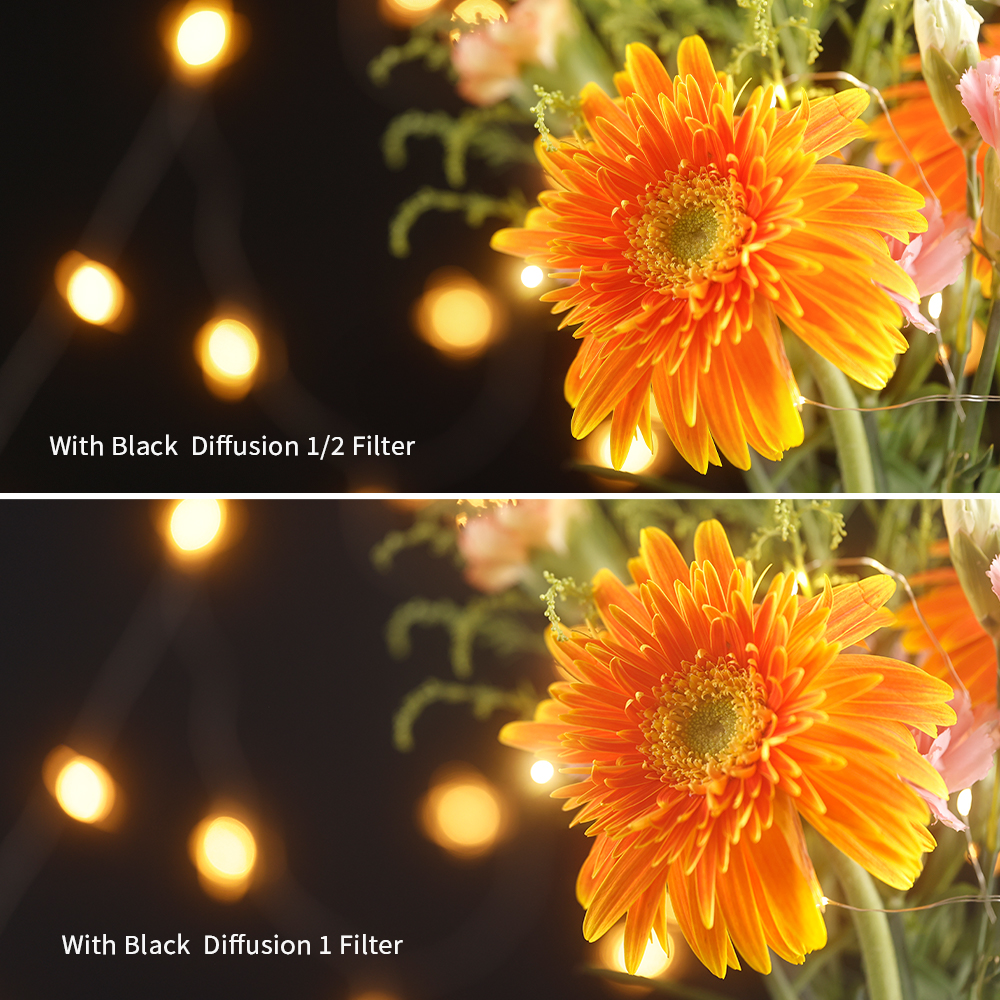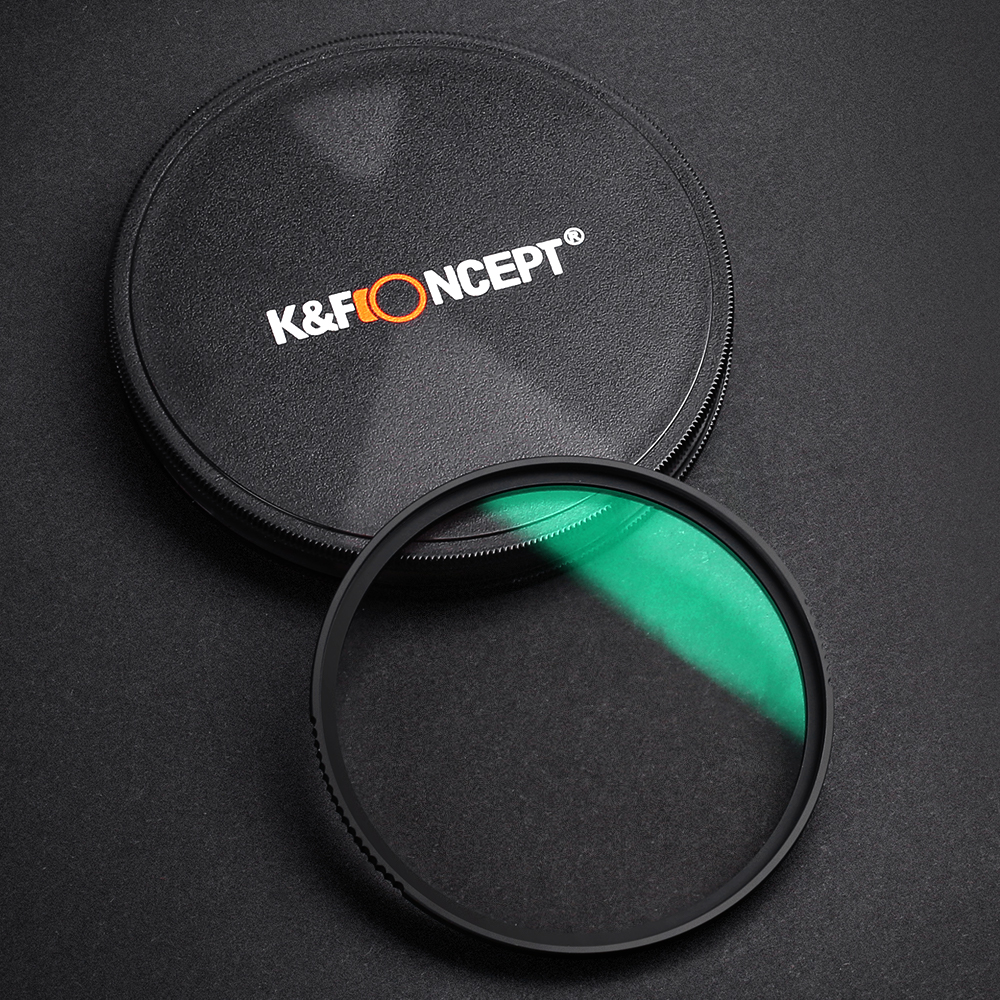 Added Filter
Added Lens Cap
Anti-reflection
Density
Filter Diameter
Frame Thickness
Grade
High Definition
Nano Coating
Scratch-Resistant
Support Rod (no vignetting)
Transmission
Waterproof